CASBAH SPA AND SALON BARK WILL CELEBRATE EVERYTHING GIRLS LOVE
POPULAR FORT LAUDERDALE WOMEN & DOG SPAS HOST THE FASHION LOUNGE AT CAFÉ VICO ON THURSDAY, NOV. 7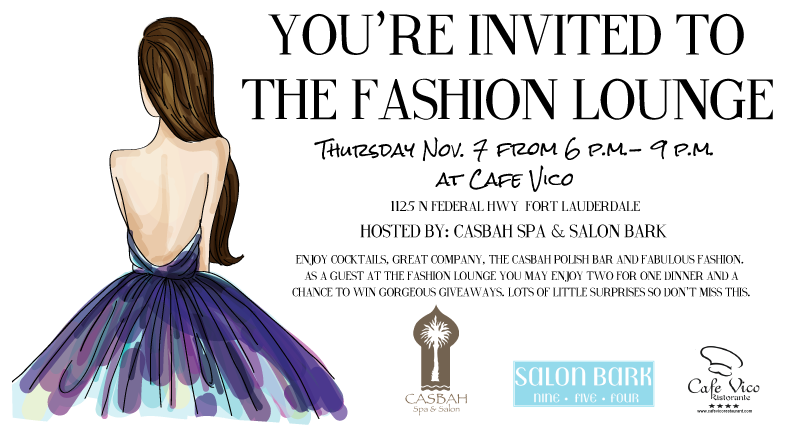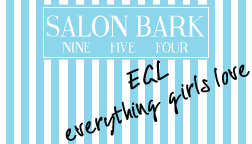 Fort Lauderdale, FL: On Thursday, Nov. 7, Casbah Spa, a beauty spa, & Salon Bark, a luxury dog salon and women's fashion boutique, announced they will host a fashion night out at one of Fort Lauderdale's hottest dinner spots, Café Vico. The event, dubbed "The Fashion Lounge," promises to feature "Everything Girls Love" and has solicited more than 800 Facebook invitees to its event page.
Of the companies' soon-to-be event, Salon Bark Founder & CEO said, "Enjoy cocktails, great company, The Casbah polish bar and fabulous fashion. As a guest at the fashion lounge you may enjoy two for one dinner and a chance to win gorgeous giveaways. Lots of little surprises are in store; you never know who is going to show up at The Fashion Lounge (hint, hint) so you don't want to miss this."
To create this type of event locally, Casbah Spa and Salon Bark:
After deciding, based on gut instinct, that Fort Lauderdale needed an event like this, they allotted time and resources to finding the perfect location, presenting the most popular fashion items and giving the best incentives to attend.
By working together, the companies were able to create an event that will hopefully become a recurring night out locally.
About Salon Bark: Salon Bark is a pet spa and women's boutique based in Fort Lauderdale, FL. Founded in 2008, Salon Bark began as a mobile dog grooming business without any location and has expanded into a place for women and dogs. Soon, the company will launch two new locations. Salon Bark was voted South Florida's Top 3 "Best Pet Store" by Local 10 viewers, and they hope to win Chase's Small Business Competition by getting 250 votes from locals. Learn more about Salon Bark on its website.
http://SalonBark.com | https://www.facebook.com/salonbark | 954.491.1119