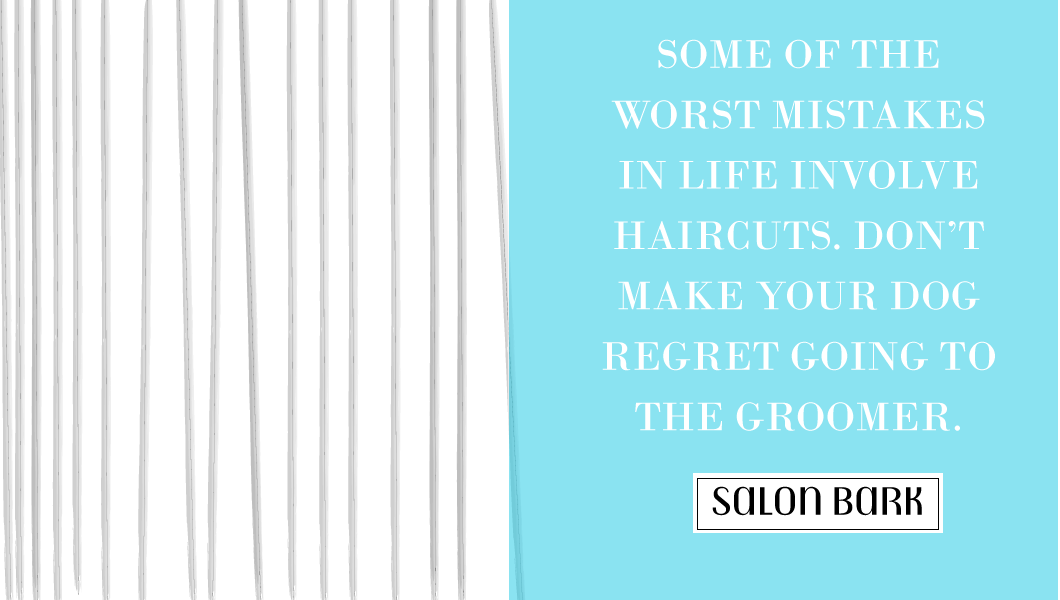 Salon Bark is not your father's groomer. Actually, we're more like Henri Bendel's.
The days of your dog just getting their hair cut are over. From the moment your dog prances in they get a true spa pampering.
We are a passionate and experienced team of stylists who care deeply about the dogs we groom and the owners who love them. Our certified groomers pride themselves on making your dog look gorgeous, and uphold the highest standards.
While we do ensure your dog looks beautiful by the time they walk out, we know it's not just about how your dog looks but also how your dog feels. At Salon Bark, we care about both.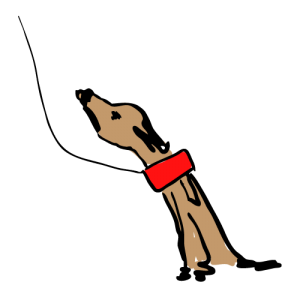 PRICING
BASIC BATH
PRICING
Small breeds start at
$20
Medium breeds start at
$30
Large breeds start at
$40
*All prices subject to change based on the condition of your dog.
FACE, FEET & BEHIND [PARTIAL GROOMING]
PRICING
Small breeds start at
$30
Medium breeds start at
$40
Large breeds start at
$50
*All prices subject to change based on the condition of your dog.
FULL GROOMING
PRICING
Small breeds start at
$40
Medium breeds start at
$50
Large breeds start at
$60
*All prices subject to change based on the condition of your dog.
All packages include a soothing bath with natural, luxury shampoos, an ear cleaning, nail trimming and filing as well as anal gland expression.
Prices for a standard Poodle start at $80.
FAQ
1. What do new clients need to do before coming?
Make sure your dog is healthy and has all of their shots.
2. How long will it take to get my dog groomed?
It always depends on the dog. We ask for a four-hour minimum, but if your dog is ready sooner then we will let you know.
3. What should we know about Salon Bark before dropping off our dog(s)?
We don't cage dogs. We're not a conveyor belt operation. If or when a dog gets stressed out, we don't rush them. We want owners to know it's about their dogs, not them.
4. What happens if my dog is found with fleas and ticks?
We contact you immediately and offer our holistic solutions for flea and tick treatment so you can set up an action plan for your household.
What our clients say about us
Best shop ever!

Eva Ward

After taking Jasmine & Tami to a popular Groomer in Davie for the last 3 years who recently cut Jasmine's belly so bad it became infected and had grossly misgroomed my girls and or claimed they were bathed when they weren't, I finally made the switch to Salon Bark today. Danielle and Joanne run a very professional and respectable establishment. When we arrived this morning Danielle took the time to write down a full history both medical and grooming and did something that no one else has ever done in the past.....she "listened". These ladies are not only personal friends but as a consumer I have to say that they provide OUTSTANDING customer service. Their Groomers did such a fantastic job and this is the most relaxed I have ever seen the girls after a grooming that I have ever seen. They look BEAUTIFUL!!!! For a GREAT experience please visit Salon Bark. You will not be disappointed. Thank you Danielle and Joanne. You Rock!!!!!!

Ian Rothenberg

I was in your shop last Friday and bought three tops and a pair of earrings at the last minute. Well.....I wore the greenish top and matching earrings Friday night in Georgia and received many compliments. My spur of the moment earring purchase even caught the eye of a waitress (and not ours). Thank you! I will be back! Also, I hope the little sick dog is still as comfortable as he can be--thank you for looking after him!

Mary W.

Very friendly. I feel like they genuinely care about my dog Simon.

Monique P.

I love how professional she runs and keeps the place! Great job ! Keep up the great work!

Dominick Casale

I've taken my Maltese to get groomed and they gave him the cutest cut ever!! His face just looks adorable. I also like the front section with its boutique items for me and my pooch. The organic treats section is also nice and they make custom cakes now if you're into celebrating your dogs birthday (I know I am!)

Daisy P.